Thanks to Amazon, you now have so many marketplaces to sell your products. Your listings can reach millions of customers all over the world like never before. Whether you are a new seller or you are more established, it can be a goldmine if you understand the value you can create for yourself by going the extra mile. The most cost-effective step is to have your listing translated into several foreign languages.
Guess what?…. A whopping 80 percent of the population doesn't speak English!
When you shop online, your attention is instantly grabbed by words from your native language. Make it easier for customers to find you.
If you had your Amazon listing translated for foreign markets but are still not drumming up enough sales, here are a couple of things that you may have done wrong:
1. Unprofessional translations
The job of a translator is to make words from one language mean the same in another language. And there are thousands of freelancers who claim to do just that- take a listing and string together sentences from a simple word to word translations.
And that's the problem!
Yes, your listing is translated, but to a native, it's just gibberish.
You won't even know the difference because chances are you don't speak the language. You can't make heads or tails of what's written to save your life.
In any entrepreneurial venture, if you want something done correctly you've got to do it yourself or pay someone better qualified to do it for you. A philosophy that also holds true for your listing. Freelancers aren't business owners. Many don't understand 'the long haul' and taking the time to understand the intricacies of your business isn't a high priority for them.
If that means sending inaccurate translations, then sometimes that's going to happen. After all, when the freelancer doesn't meet a deadline, they get a slap on the wrist (such as account restrictions) but still get paid.
Your freelancer doesn't understand the harm their actions are doing to your business.
2. Your translator doesn't understand selling on Amazon
When you finally figure out something is wrong with your listing translation, you'll have spent money to get your listing translated and also lost out on potential sales because of your badly translated listing.
The more general keywords used in your listing means your product will only show up in general searches. Shoppers won't be able to find you easily which will be damaging for sales. Which in turn lowers your clickthrough rate- immediately ranking your listing lower in search results.
Suddenly – Bang! You've broken your money maker.
Any experienced online marketer will tell you that high-quality keyword research is what makes you the real dollars in any search engine- and Amazon listings are certainly no exception!
You might be aware of your translator's inexperience in selling on Amazon but you hire them anyway. Thinking you can teach them the ropes as you go along. Don't do it. It's a gamble you can't afford to make.
As a smart business owner, you know that smart short term outlay is what leads to good returns in the long term. Using cheap or inexperienced translators is fine for getting the general meaning of simple texts. But it is unsuitable for your Amazon listing. You're putting the profits of your business on the line here. Find someone who is not only a translator but also well versed in optimizing listings. Don't focus on the translation cost. You're likely to make triple the amount from a single translation. And the easier you make it for buyers to understand your listing, the more likely they are to purchase your product.
Statistics indicate that more than 75% of customers have been known to pay more for products listed in their native language.
3. Translators don't have marketing experience
The Amazon market is flooded with sellers offering similar products at competitive prices. It is crucial that your translator is clued in on market trends. They know the relevant specific keywords to make your listings stand out in search results. Title, Backend search terms, and descriptions are used organically in the listing. That's what sells products. Using a regular workaday translator with no marketing experience just won't cut it. And it won't even be their fault!
A typical translator views the text as a simple word or phrase to convert from one language to another. They don't see your listing as a potential sales growth or text to sell products. Hence, no keyword research. No Backends. The result- Amazon's ever-changing algorithm won't recognize your product.
Bam!
Your listing is at the bottom of the search results.
It may even fail to appear at all!
4. Cultural differences
Using online translation tools for your listing only gives you basis translations. That don't go over well with Amazon's algorithm. In fact, most English words, when translated, refer to totally different things. Just think of the difference between a flashlight and a torch or a backpack or a school bag. Those words may be referring to the same thing, but if you listed your product as a torch in the UK, you'd get very high traffic. If you did the same in US markets, your traffic would drastically decrease.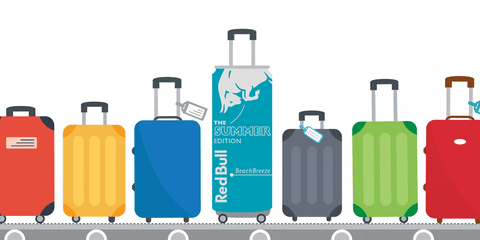 It doesn't matter how great your translator knows the language. Are they conversant with the local terms? The localization of keywords is critical.
Locals have particular WORDS they use, and only a native speaker with marketing experience can identify and use the keywords that matter.
5. Original poor listing
Having a poorly written English listing means that any translation from it will also be below standard. Fact!
Imagine you're watching a film in a foreign language, for example, French. It has all the makings of a box office. Great acting, and even better production. But… the English subtitles are poorly written. Complete with incorrect spelling and grammar, as well as lacking the familiar flow and tone of a native. You keep trying to make sense of what's written.
Frustrating, right? You'll be reaching for the remote to watch a rerun of Game of Thrones before long.
This is what potential buyers will do to your poorly written listing.
And each time a buyer jumps out of a listing, its bounce rate increases. Even worse, if your translations are based on the listing, you will receive even lower traffic.
Damaging the listing's BSR (Best Seller Rank) and sales.
So, what's the takeaway?
Buy your ticket to becoming a top Amazon seller by enlisting the services of a reputable translator with marketing experience.
This is what truly gives you an edge over your competitors in foreign markets.
To get a free report from us – see YLT website for the offer.
The millions of eyeballs subscribed to Amazon are at your fingertips.
Oh, and by the way, if you have any questions about optimizing your listing for foreign markets, drop us an e-mail – they might just offer you a free audit if you ask for one.