All businesses aim to improve their customer service. You want your customers to have a good experience with you – not only because you care about your customers, but because it's good for business.
Unfortunately, improving customer service isn't always easy, especially if you're on a tight budget.
One way to do so is by outsourcing your customer service responsibilities entirely. By having a trusted team of experts work with you to deliver a great customer experience, you get to focus on other priorities while ensuring your customers get the attention they need.
Here are just a few benefits of outsourcing customer service to consider.
1. Increase Coverage by Outsourcing Your Customer Service
Become more available to your customers across multiple channels.
An outsourced customer service team will be available 24/7 to answer customer service requests you receive via email, social media, live chat, and over the phone. This type of coverage is simply hard to replicate without outsourcing.
But why does this matter?
Customers won't wait for "business hours" to get the help they need. One study found that most users are likely to leave a page within 30 seconds of first visiting it. Another found (PDF) that users will abandon a site if it takes more than 3 seconds to load. This shows that people online are in a hurry, and if they don't find what they're looking for, they're likely to move on.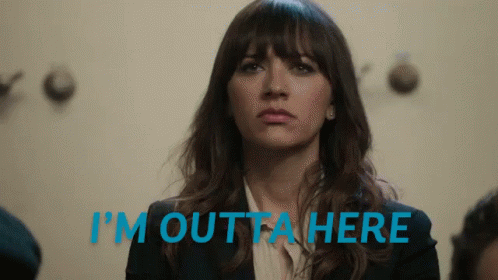 By providing immediate customer service to your customers, you are interacting with them on their schedule. Not to mention that you will improve your bounce rate. People like to shop and do business at all hours of the day, not just the hours that you're in the office. You don't want to miss a sale just because a customer couldn't get an answer to their question right away. They will leave and go to your competitor instead.
2. Improve Customer Engagement
Getting your customers to engage with you is one of the hardest, but most essential, steps of the sales process. If you can convince a potential customer to take some action to engage with you – whether it be filling out a survey, following you on social media, signing up for a newsletter, or talking to a Live Chat representative – you're more likely to turn them into an actual customer.
Several studies found that:
companies with the strongest omnichannel customer engagement strategies retain an average of 89% of their customers, compared to 33% for companies with weak omnichannel strategies.
70% of buying experiences are based on how the customer feels they are being treated.
customers who are fully engaged represent a 23% share of profitability, revenue, and relationship growth
The conclusions are clear – providing multiple ways for your customers to engage with you, and performing well during these engagements, is key to growing your business.
Let's take Live Chat as an example.
A potential customer visits your website, is interested in your product, but has a few questions. If there's a Live Chat feature at the bottom corner of your site, this visitor can use it to get answers to their questions quickly. Now they are sitting at their computer chatting with a representative of your company. This two-way conversation is much more engaging and it's much more likely to turn into a sale.
But it's not enough to have a chat feature on your site that just shoots out computer-generated responses.
A study found
that 84% of consumers want to be treated like an individual, not just another number.
Your customer service team needs to be able to respond to the specific needs of that user. Or, if this is a returning visitor/customer, the team needs to be able to refer back to previous conversations to better understand them.
The same rules apply for all your customer service channels. You need to use them to get your potential customers engaged so that they stick around long enough to become a customer. Generating this level of engagement is a time-consuming process, which is why it's often better to outsource it.
3. Reach More Customers with Multilingual Support
In today's global economy, it's tough to get by if you're only marketing to people who speak a specific language. By offering your product and services in multiple languages, you open yourself up to entirely new markets. And while it's somewhat easy to have your website translated into another language, customer service is another matter.
74% of customers would be more likely to purchase from a company that offered post-sales support in their language.
Source.
This is because it is much easier to communicate in your native language. As we said earlier, people are in a hurry, and you only have a limited amount of time to make an impression. If you're able to quickly communicate in the language of your customer's choosing, you're more likely to keep them around.
On top of that, customer service means different things in different countries. You want people on your customer service team who know the best way to engage people of other cultures so that they can provide them with the best possible experience.
By offering your customer support in multiple languages, you not only increase your sales, but you can also improve customer satisfaction before and after the sale.
Of course, hiring your own customer service team that speaks multiple languages would be rather expensive. Unless you can find someone who can speak multiple languages fluently. This is a big investment – one that many businesses can't afford. With outsourced customer service, however, they already have the staff on hand who can speak multiple languages.
4. Learn More About Your Customers
A great thing about outsourcing your customer service responsibilities is that it allows you to learn more about your customers. With a dedicated team in place monitoring all your customer service channels, they can provide insights into your customers as a whole based on the entire operation.
Some key questions your customer service team can answer:
Why are they buying this product?
How often will they need it?
How much are they looking to spend?
What sort of issues are they experiencing with the product or website?
With this information, you can make better decisions regarding your products, your website, and your marketing strategy. For example, let's say your customer service team reports back that a large number of website visitors are having trouble loading or using their shopping cart. After some further analysis, the customer service team discovers that these people are all using the same web browser. You are then able to work with your developer to fix the issue and improve cart abandonment rates. Without this insight, you could have missed out on many opportunities.
Learning more about your customers will help you make smart business decisions. You need to learn what types of people are buying your product, how they're learning about you, and common questions they may have. The more information you're able to gather, the more you can improve your business going forward.
5. Outsourcing Customer Service Saves Money
Finally, one of the biggest reasons you should consider outsourcing your customer service is because it may be able to save you money. Think about all the people you'll have to hire if you want to get the benefits listed above. You'll need an entire team in place who can answer queries across multiple channels, at any time of day, and in multiple languages. You'll then need people who can analyze these interactions and provide you with information about your customers.
Hiring this many people would be a big expense. You're not only looking at salary and benefits but the costs associated with hiring and training them as well. And if you're currently working in a small office, you may need to upgrade to a larger space to fit everyone.
The alternative is outsourcing customer service. With outsourcing, you are only paying for the service provided, not the employees. This makes it much more affordable, while still providing you with amazing results. There aren't many opportunities in business to do something great at an affordable cost. But, outsourcing your customer service needs is one of them.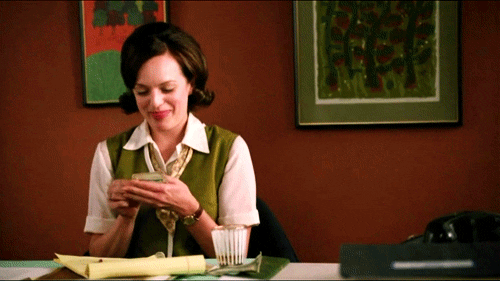 Best Practices for Outsourcing Your Customer Service
If you decide to outsource your customer service, there are a few things you can do to get the most of it.
For starters, you should have some experience handling the customer service responsibilities on your own. Outsourcing this department right from the very beginning can make things tricky. You need to know how to best serve your customer base before you ask someone else to do it for you.
Take some time to learn about your customers – how they prefer to interact with you, common problems they have, etc. Once you have a good handle on how you'd like your customer service department to run, then you can transition into outsourcing.
Once you've outsourced these responsibilities, it's important that you remain involved. Too many businesses see outsourcing as signing a contract and then forgetting about it. To make the most of this, you should remain involved so that your outsourcing team always knows what you're looking for.
Provide the team with updates you're making to your products. Gather feedback from your agents to learn about your customers. Let them know when you change your sales model. The more in-sync you are with your customer service team, the better they will be able to serve your customers and your business.
Is Outsourcing Customer Service Right for You?
As you can see, there are many benefits to outsourcing your live chat and customer service. Of course, that doesn't mean it's right for everyone. You'll have to take a long look at your own business, analyze your own customer service needs, and decide if outsourcing is right for you. But by being fully aware of the benefits it can provide, you can make a better decision for your business going forward.