Customer service is one of the most important parts of any business, but it's too often overlooked. Businesses spend so much time focusing on marketing messages or product costs, that they forget to focus on how they're treating their customers.
But when 96 percent of consumers say customer service is an important factor in brand loyalty, and 89 percent of consumers say they have switched to a competitor because of poor customer service, it's clear how essential customer service is.
Get 5 Golden Rules Of Good Customer Service for FREE!
What Is Good Customer Service?
The definition of good customer service is all about creating a trusting relationship with customers and providing them with a friendly and helpful atmosphere. There are many different avenues and strategies you can follow to provide good customer service. At the end of the day, you're simply trying to give your customers a great experience that will leave a lasting impression. You're not just aiming to help your customers, but to do so in a way that they remember.
Achieving Good Customer Service
The main feature of good customer service is the degree to which you'll go out of your way to help a customer. Achieving good customer service is both a never-ending process and a North Star for your team.
To start, provide quick responses. Customers want answers to their problem right away, whether it's in the middle of the workday or late on a weekend. Constant service isn't always an option for some businesses, but the faster you can respond to your customers, the better experience they will have.
Next, personalize the experience. In this day and age, personalization equals definition of excellent customer service. Use a customer's name and keep a record of their past issues or product history. When a customer reaches out to your business, take some time to really get to know them and learn about what issues they are having. Great customer service like a conversation, rather than a transaction.
A part of personalizing your customer service experience is providing omnichannel support. Omnichannel support is being able to communicate with customers via multiple channels, and still, provide the same quality of service. For instance, you can easily answer all your customer's questions via website chat, social media or email. All of the communication will be stored in one place and you will be able to see every interaction, question or request. No matter what channel the customer used.
Finally, proactively reach out to your customers. If you're able to solve a customer's problem before it arises, this will leave a strong impression in their mind, despite the fact that they have a problem.
If you can improve in all 4 of these areas, and combine them into one strategy, you should find that you're able to provide an exceptional experience for each customer. To help you define customer support for your business and better understand how these elements work, let's look at some real-world examples.
5 Real Examples of Great Customer Service
The best way to show excellent customer service is through real-life examples from some well-known companies.
#1 – Adobe
Adobe provides a great example of helping customers with a problem before they even ask. Not too long ago, Adobe experienced a problem. There were unable to provide services to their customers for a short period of time. Rather than waiting for customers to contact them with questions, they put out a statement on Twitter. They gave their followers a heads up about a problem and that they are working on fixing it. They even responded to questions on the tweet, providing additional customer service. Finally, by adding in a picture of puppies, they put a lighthearted spin on the situation and put their customers in a better mood.
#2 – Zappos
A great policy that the shoe company Zappos put into place is responding to every single email they receive. This goes for not only the emails you send into the customer service center, but even for emails, you send to the CEO. Zappos will answer each and every email, and usually, do it with some personality. This policy allows Zappos to show each customer that takes the time to email them that they are important.
#3 – JetBlue
If you are having trouble with your airline, a great way to get a response is through Twitter. Airlines have become very sensitive to public image. As a result, most of them now have a policy to quickly answer to any complaints or questions on Twitter.
One study showed that the average response time from some of the biggest airlines is around 5 minutes – with JetBlue coming in the fastest at 4 minutes and 50 seconds.
This article gives great examples of how JetBlue made customer service a priority specifically through Twitter. Air travel isn't usually a fun experience, but when you're able to quickly get help with any problem you're having, your experience becomes just a little bit better.
.
#4 – Glossier
Our fourth example comes from the beauty product company Glossier. Glossier created what they call the gTeam, which is a staff dedicated to answering all inquiries. Each person on the team is assigned a specific social media or help channel, and assist any customers who reach out. The point of the gTeam is to provide a more personal experience by forming a connection within each interaction. In one case, they talked over the course of several days, with a customer who was evacuated from their home because of wildfire. Glossier sent them a welcome package once everything settled down and they got back home safely.
#5 – OptinMonster
Finally, we have OptInMonster. OptinMonster is software that helps build to turn people leaving a website into email subscribers and customers. When they first started out, they were only offering email support. But as their business grew, they noticed a growing number of pre-sale questions. They wanted to answer these questions as quickly as possible, and email wasn't getting the job done.
OptinMonster decided to add in a live chat feature and to outsource the agents to LTVPlus, rather than hiring locally, to save money. They decided to start with day shift coverage and after just 3 months the result was an e-commerce conversion rate that multiplied by 11. In addition, they've seen an 85% customer satisfaction rate with the LTVPlus agents, and their average session value is now 15.9 times higher. Now, because of their success, they've expanded coverage even further and have plans to do so again soon.
The Benefits of Providing Good Customer Service
We've seen some examples of companies putting in extra effort for the customer service, but is it really worth it? Do companies that invest in customer service actually see any benefits from it? The available data strongly says yes.
For starters, when you improve your customer service, you improve your public image. Public image means how people talk about you, how the press writes about you, and especially online reviews. Having a strong public image is essential if you want to attract new customers, and return old ones.
According to one study, Americans are willing to pay up to 17% more just to do business with a company that has a good public reputation. In another study, 90% of customers said that their shopping decisions were influenced by online reviews. That same study also showed that 40% of consumers will not recommend a business if they had a bad experience with them.
How customer service impacts the public image of your brand
Providing excellent customer service is vital to a good public image, and a good public image is vital for growth.
But a public image isn't just about bringing in new customers. Return customers are important for any business, and you'll need good customer service to bring them back.
One study found that the cost of converting new customer is 6 to 7 times more expensive than bringing back an old one. And, if you're able to increase your customer retention by just 5%, you can increase your profits by 25%.
To generate these return customers, you need to improve your customer service.
Microsoft found that 56% of people around the world stopped doing business with a company after a bad customer service experience. And, after a bad customer service experience, 39% of customers will avoid a business for 2 years if they had a bad customer experience.
The evidence is clear – customers care about how you treat them. Treating them well, can and will result in some great benefits for your business.
How to Provide Exceptional Customer Service
Providing great customer service isn't difficult, and with so many clear benefits, it's a no-brainer to get started now. There are a few basic methods that you can put into place that will help improve how you interact with your customers and ensure that they have a good experience with you.
1. Create a personal and omnichannel experience
The key to good customer service is establishing a human interaction with your customer. When they reach out to you, they want to know they are dealing with a fellow human and not just a robot. To do this, you'll need some software that allows you to track information about your customer.
A good Customer Relationship Management (CRM) tool is essential, and one that can sync up with your Help Desk software. Whenever a customer reaches out to you, you instantly have information from their previous sessions on hand to help them out. Then, when they do reach out, you can use their name and past questions to give a more personalized experience.
2. Add a bit of personality
To make your interactions even better, let your customer service representatives show some of their personality. Don't let your conversations become stilted or all about business. Be friendly, helpful, funny, and really try to get to know your customer. Again, customers want to work with other humans, so don't be afraid to let a little of your personality shine through.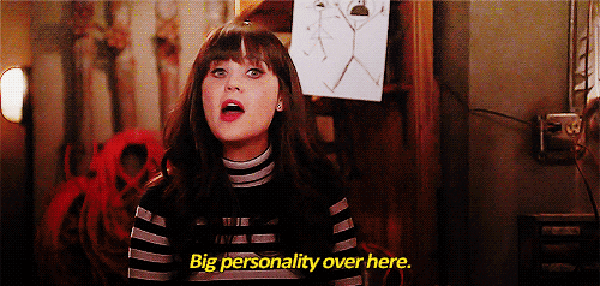 Set aside some time to talk about your company voice, and make sure your customer service reps are all on the same page. A company, or brand, voice is the personality and emotion you use throughout your online interactions. When you develop a brand voice you should use it throughout your website, marketing materials and when providing customer service. For more on developing a brand voice, you can check out this guide.
3. Respond as quickly as you can
When customers have an issue, they want their problem solved right away. If you can reduce the amount of time it takes to respond to your customers, you'll increase their overall satisfaction. you'll need to have people monitoring your help and social channels as often as possible. Then, once a customer reaches out, your representative needs to address the issue as quickly as they can.
If you're unable to address issues 24/7, you can at least acknowledge the issue. For example, your live chat is offline and a customer sends you an email in the middle of the night. If you set up an autoresponder, you can reply to the customer and let them know you got their message. You could even include links to some helpful articles addressing common issues. Even though you can't help them out right away, the customer knows you got the message and that help is on the way.
4. Get a tailored customer service solution
Finally, some companies do not have the ability or budget to provide customer service on the level they're hoping. It takes resources to provide good customer service around the clock. To save money and time on training and empowering customer service representatives, many businesses decide to outsource their customer service.
By outsourcing this part of your business, you get dedicated live chat agents that provide 24/7 coverage of your live chat, and in multiple languages. They use the latest technology to provide high-quality customer service interactions, all at a fraction of the cost. To learn more, you can schedule a free consultation with LTVPlus today and we'll go over how we can tailor a customer service solution that's perfect for your business.
The Last Word: Why Customer Service is Important
The quality of your customer service can make or break your business. Studies have shown that poor customer service leads to consumers going to other brands. While great customer service leads to higher brand loyalty and more return customers.
Improving your customer service interactions takes a bit of work – from shortening response times to developing more personal connections – but it's worth the effort. Take some time to examine your own customer service relations and look for ways you can apply some of the tips listed above. Soon you will discover that your happy customers are coming back and you will notice an increase in revenue and business growth.